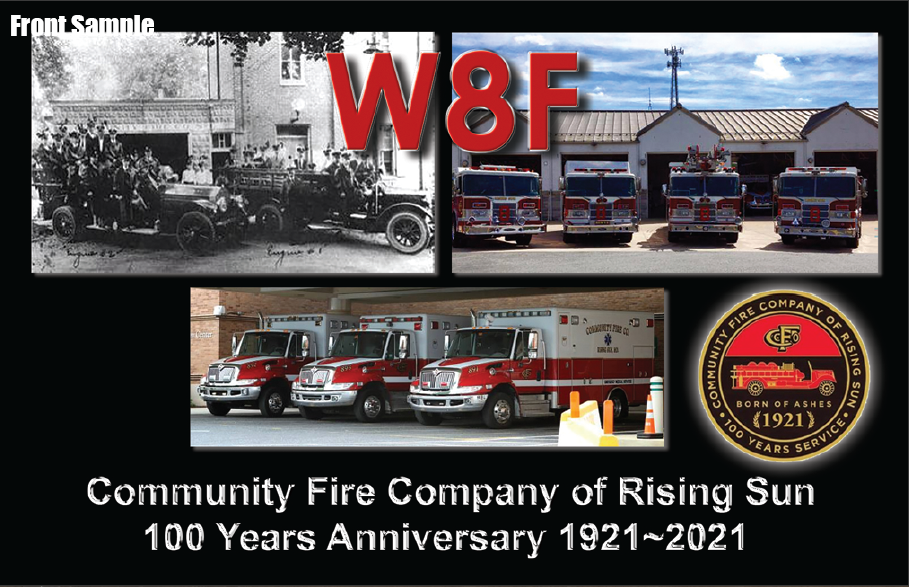 C

BRA is honored to be invited to help celebrate Rising Sun, MD's Local Fire company 100th year Anniversary.
Club Members will be operating from 8am till ???.
Using a special event call sign W8F on October 8th 2021.
Come stop by the Pavilion behind the station, learn about ARES, EMCOM Operations, SOTA, POTA, and More.
If you made contact with W8F during the event, you will receive a QSL card (Special Event) in the mail.
Check out the Local Firehouse Facebook page for other event updates:
https://www.facebook.com/risingsunfire/